In order to receive provisions from the faithful,
We might pay respect in a hypocritical way
To attract attention, but that will only fetter us.
'To act regarding everything as equal' is my heart advice.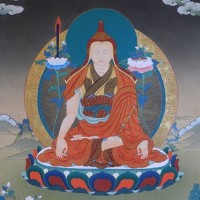 Longchenpa
Thirty Pieces of Heart Advice
translated by
Daniela Hartmann
source:
http://www.lotsawahouse.org/tibetan-masters/longchen-rabjam/30-stanzas-of-advice
Read a
random quote
or see
all quotes
by Longchenpa.