There might be excellent qualities in striving
For learnedness and purity,
But whatever we are attached to will only bind the mind stream.
'To be without bias' is my advice from the heart.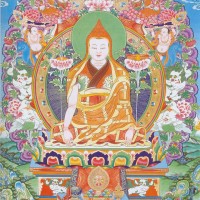 Longchenpa
Thirty Pieces of Heart Advice
translated by
Daniela Hartmann
source:
http://www.lotsawahouse.org/tibetan-masters/longchen-rabjam/30-stanzas-of-advice
Read a
random quote
or see
all quotes
by Longchenpa.