The practice of all the bodhisattvas is to recognize delusion
Whenever one is confronted by adversity or misfortune.
For these sufferings are just like the death of a child in a dream,
And it's so exhausting to cling to delusory perceptions as real.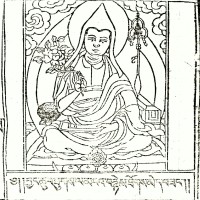 Gyelse Tokme Zangpo
The Thirty-Seven Practices of All the Bodhisattvas
translated by
Adam Pearcey
source:
http://www.lotsawahouse.org/tibetan-masters/gyalse-thogme-zangpo/37-practices-all-bodhisattvas
Read a
random quote
or see
all quotes
by Gyelse Tokme Zangpo.