It is crucial to be mindful of death – to contemplate that you will not remain long in this life. If you are not aware of death, you will fail to take advantage of this special human life that you have already attained. It is meaningful since, based on it, important effects can be accomplished.

Analysis of death is not for the sake of becoming fearful but to appreciate this precious lifetime during which you can perform many important practices. Rather than being frightened, you need to reflect that when death comes, you will lose this good opportunity for practice. In this way contemplation of death will bring more energy to your practice.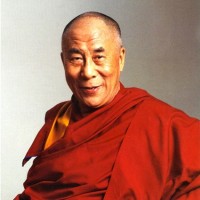 14th Dalai Lama
from the book
Advice on Dying: And Living a Better Life
translated by
Jeffrey Hopkins
Read a
random quote
or see
all quotes
by the 14th Dalai Lama.