If contentment does not arise within your mind
Even if you have everything you could ever want, you'll be like a beggar.
Those who are content and rid of clinging
Are always rich even without possessions.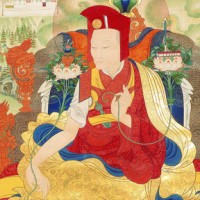 Jamgon Kongtrul Lodro Thaye
Advice Given To Lhawang Tashi
translated by
Joseph Faria
source:
https://www.lotsawahouse.org/tibetan-masters/jamgon-kongtrul/advice-to-lhawang-tashi
Read a
random quote
or see
all quotes
by Jamgon Kongtrul Lodro Thaye.