Do not try to become anything.
Do not make yourself into anything.
Do not be a meditator.
Do not become enlightened.
When you sit, let it be.
What you walk, let it be.
Grasp at nothing.
Resist nothing.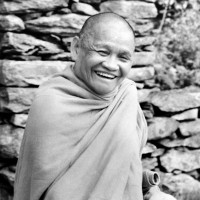 Ajahn Chah
source:
http://www.allspirit.co.uk/chah.html
Read a
random quote
or see
all quotes
by Ajahn Chah.