Dwelling in the state of emptiness, acting according to (the law of) cause and effect;
Realizing non-action, keeping the three vows;
Without focus, exert yourself in benefitting beings through compassion.
'To engage in the two accumulations indivisibly' is my heart advice.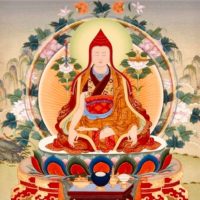 Longchenpa
Thirty Pieces of Heart Advice
translated by
Daniela Hartmann
source:
http://www.lotsawahouse.org/tibetan-masters/longchen-rabjam/30-stanzas-of-advice
Read a
random quote
or see
all quotes
by Longchenpa.