No matter how trapped we may feel by anxiety, depression, or guilt, there is always another option available to us, and one that doesn't ask us to stop feeling what we already feel, or to stop being who and what we are. When we know where to look, and how to look, we can find peace of mind in the midst of raging emotions, profound insight in the midst of complete confusion, and the seeds of compassion in our darkest moments, even when we feel completely lost and alone.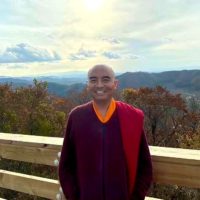 Mingyur Rinpoche
source:
https://www.lionsroar.com/lasting-happiness-march-2012/
Read a
random quote
or see
all quotes
by Mingyur Rinpoche.