Compassion involves a feeling of closeness to others, a respect and affection that is not based on others' attitude toward us. We tend to feel affection for people who are important to us. That kind of close feeling does not extend to our enemies—those who think ill of us. Genuine compassion, on the other hand, sees that others, just like us, want a happy and successful life and do not want to suffer. That kind of feeling and concern can be extended to friend and enemy alike, regardless of their feelings toward us. That's genuine compassion.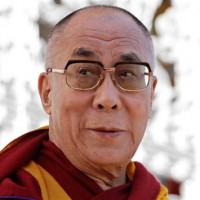 14th Dalai Lama
from the book
The Middle Way: Faith Grounded in Reason
translated by
Thupten Jinpa
Read a
random quote
or see
all quotes
by the 14th Dalai Lama.
Further quotes from the book The Middle Way: