The cause of all these sufferings is our fundamental insecurity. We are always wondering whether we exist or not. Our ego, or rather our attachment to the idea of self, is completely insecure about its own existence. Our ego may seem strong but it is actually quite shaky. Of course, we do not ask such questions consciously, but we always have a subconscious feeling of insecurity about whether we exist.

We try to use things such as friends, money, position and power, and all the everyday things that we do, like watching television or going shopping, to somehow prove and confirm our existence. Try sitting alone in a house and doing absolutely nothing. Sooner or later your hands will reach for the remote control or the newspaper. We need to be occupied. We need to be busy. If we are not busy, we feel insecure.

But there is something very strange in all this. The ego searches constantly for distraction, and then the distraction itself becomes a problem. Instead of helping us to feel reassured, it actually increases our insecurity. We get obsessed with the distraction and it develops into another habit. Once it becomes a habit, it is difficult to get rid of. So in order to get rid of this new habit, we have to adopt yet another habit. This is how things go on and on.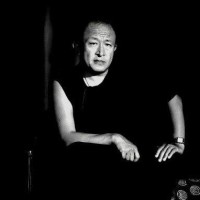 Dzongsar Khyentse Rinpoche
source:
http://www.lionsroar.com/approaching-the-guru/
Read a
random quote
or see
all quotes
by Dzongsar Khyentse Rinpoche.