The practice of all the bodhisattvas is to turn away immediately
From those things which bring desire and attachment.
For the pleasures of the senses are just like salty water:
The more we taste of them, the more our thirst increases.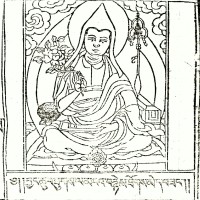 Gyelse Tokme Zangpo
The Thirty-Seven Practices of All the Bodhisattvas
translated by
Adam Pearcey
source:
http://www.lotsawahouse.org/tibetan-masters/gyalse-thogme-zangpo/37-practices-all-bodhisattvas
Read a
random quote
or see
all quotes
by Gyelse Tokme Zangpo.