Listening to the teachings—you've already heard hundreds of teachings,
But when you haven't grasped the meaning of even one teaching,
What's the point of more listening?

Reflecting on the teachings—even though you've listened,
If the teachings aren't coming to mind when needed,
What's the point of more reflection? None.

Meditating according to the teachings—
If your meditation practice still isn't curing
The obscuring states of mind—forget about it!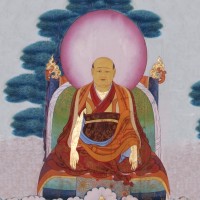 Patrul Rinpoche
source:
http://sealevel.ca/patrul/
Read a
random quote
or see
all quotes
by Patrul Rinpoche.