Meditation on the impermanence of this life and the certainty of death is an extremely powerful method to destroy the delusions of anger and pride. If we want to destroy pride, anger, attachment and many other negative minds right away, the most powerful method is this meditation. If we want to relax and be happy, then we should remember the impermanence of life and death. If we are not happy with anger, our meditation on impermanence and death is so powerful, it can destroy the delusions like an atomic bomb.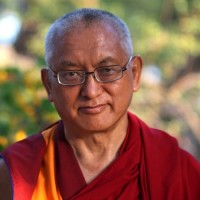 Lama Zopa Rinpoche
source:
http://www.lamayeshe.com/?sect=article&id=652
Read a
random quote
or see
all quotes
by Lama Zopa Rinpoche.