In his infinite wisdom the Buddha Shakyamuni recognized that although beings may be bewildered and struggling with the results of their bewilderment, their situation is not hopeless. As he saw the workability of the human condition, the Buddha's compassion became overwhelming. Had the plight of beings been hopeless, if there was nothing that could have been done, the situation would have been entirely different.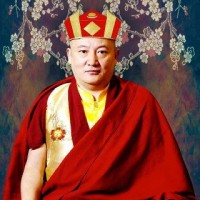 Gyaltsab Rinpoche
The Way of the Buddha
source:
http://www.abuddhistlibrary.com/Buddhism/A%20-%20Tibetan%20Buddhism/Authors/Gyaltsab%20Rinpoche/The%20Way%20of%20the%20Buddha/KTD--The%20Way%20of%20the%20Buddha--.htm
Read a
random quote
or see
all quotes
by Gyaltsab Rinpoche.