As long as we are in samsara, whatever our lifestyle in the world, it is only suffering. Before we enter that lifestyle, we see samsara as a beautiful park, a pleasant park, but once we are involved in that lifestyle, we experience so many problems.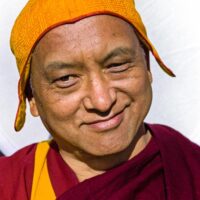 Lama Zopa Rinpoche
source:
http://www.lamayeshe.com/?sect=article&id=688
Read a
random quote
or see
all quotes
by Lama Zopa Rinpoche.