Until you perfect the view,
Don't count your practice in years or months,
But decide to dedicate the whole remainder of your life to Dharma practice.
This is the approach of the very best practitioners.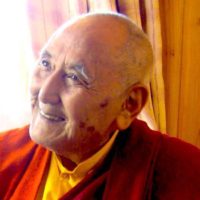 Yangthang Rinpoche
A Brief Presentation of View, Meditation and Action
source:
http://www.lotsawahouse.org/tibetan-masters/yangthang-rinpoche/view-meditation-action
Read a
random quote
or see
all quotes
by Yangthang Rinpoche.