Without the slightest trace of anything to cultivate or focus upon in meditation, don't allow yourself to drift even for a single instant into ordinary confusion. Instead, remain aware and undistracted during all activities, and train to recognize all sights and sounds and sensory experience as the play of illusion. In so doing, you will gain experience for the bardo state.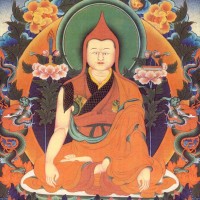 Longchenpa
A Mirror Revealing the Crucial Points: Advice on the Ultimate Meaning
translated by
Adam Pearcey
source:
http://www.lotsawahouse.org/tibetan-masters/longchen-rabjam/ultimate-meaning
Read a
random quote
or see
all quotes
by Longchenpa.