With many distractions one is not able to practice the Dharma properly. Distraction means a lot of business, noise and things to do. When going up in the mountains there will be less distraction. That is the reason for mountain retreat. In addition to that, if one is able to keep some discipline, remaining in solitude without allowing outsiders to visit and not going out oneself, there will be no other distraction than that made by one's own mind. External distractions have been eliminated. That is the purpose of seclusion.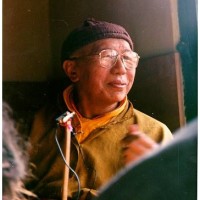 Tulku Urgyen Rinpoche
source:
http://www.rangjung.com/authors/tulku_urgyen_rinpoche-interview.htm
Read a
random quote
or see
all quotes
by Tulku Urgyen Rinpoche.