Ideally, advice is instruction tailored to the circumstances, both immediate and long-term. The person giving advice should have the motivation to help others and the wisdom to distinguish right from wrong. The person receiving it should have the intelligence to understand it and the willingness to follow directions. It should be presented in just the right way, so that it is relevant to the situation at hand and easy to understand. Whatever it takes – either gently or harshly! Once the recipient sees both the benefits and the drawbacks of a course of action, the advice has accomplished its purpose.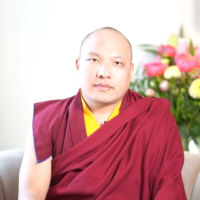 17th Karmapa
from the book
The Future Is Now: Timely Advice for Creating a Better World
Read a
random quote
or see
all quotes
by the 17th Karmapa.