Generally speaking, people are concerned with their own welfare. You cannot really know whether their advice is meant for your benefit – or for themselves. You may find some who appear to want to help you but actually have other intentions and others who sincerely mean well but lack the wisdom to give good advice. Taking this into account, it is better to use your own brain and investigate your situation than to rely on the advice of others. At least then you will have no regrets.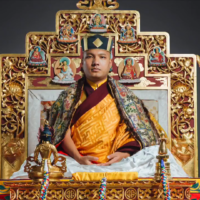 17th Karmapa
from the book
The Future Is Now: Timely Advice for Creating a Better World
Read a
random quote
or see
all quotes
by the 17th Karmapa.