Do not try to become anything.
Do not make yourself into anything.
Do not be a meditator.
Do not become enlightened.
When you sit, let it be.
What you walk, let it be.
Grasp at nothing.
Resist nothing.
If you haven't wept deeply, you haven't begun to meditate.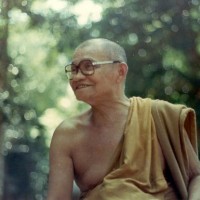 Ajahn Chah
from the book
A Still Forest Pool: The Insight Meditation of Achaan Chah
Read a
random quote
or see
all quotes
by Ajahn Chah.