At present we have achieved the perfect human body of freedoms and riches. We have met the precious teachings of the greater vehicle. We now have the independence to genuinely apply the sacred dharma, so do not squander your life on pointless things. Instead, pursue the lasting goal.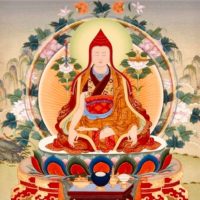 Longchenpa
Mirror to Reflect the Most Essential: The Final Instruction on the Ultimate Meaning
from the book
Quintessential Dzogchen: Confusion Dawns as Wisdom
translated by
Erik Pema Kunsang
source:
http://levekunst.com/longchenpas-final-instruction/
Read a
random quote
or see
all quotes
by Longchenpa.