This free and well-favoured human form is difficult to obtain.
Now that we have the chance to realise the full human potential,
If we don't make good use of this opportunity,
How could we possibly expect to have such a chance again?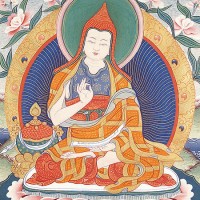 Shantideva
Bodhicaryāvatāra, Chapter 1, verse 4
translated by
Adam Pearcey
source:
http://www.lotsawahouse.org/indian-masters/shantideva/bodhicharyavatara-1
Read a
random quote
or see
all quotes
by Shantideva.