If you really take an interest in Buddhism, then the most important thing is implementation-practice. To study Buddhism and then use it as a weapon in order to criticize others' theories or ideologies is wrong. The very purpose of religion is to control yourself, not to criticize others. Rather, we must criticize ourselves. How much am I doing about my anger? About my attachment, about my hatred, about my pride, my jealousy? These are the things which we must check in daily life.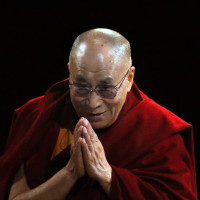 14th Dalai Lama
from the book
Kindness, Clarity, and Insight
translated by
Jeffrey Hopkins
Read a
random quote
or see
all quotes
by the 14th Dalai Lama.