Mindfulness should guide all your actions and your spiritual endeavors. Whatever you do, always apply three essential points: undertake the action with the intention of doing so for the good of all beings; execute it with perfect concentration, free of attachment to concepts of subject, object, and action; and, finally, dedicate the merit you have created to the enlightenment of all beings.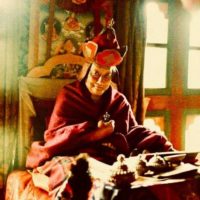 Dilgo Khyentse Rinpoche
from the book
The Hundred Verses of Advice: Tibetan Buddhist Teachings on What Matters Most
Read a
random quote
or see
all quotes
by Dilgo Khyentse Rinpoche.