Know that there are three types of people:

Inferior, mediocre, and superior.

The inferior are said to be those
Who by any of the various means
Strive for their own benefit
To merely attain the pleasures of samsara.

The mediocre are said to be those
Who turn their back on samsara's pleasures
And also refrain from evil deeds,
Yet pursue a personal peace.

The superior are said to be those
Who through understanding their own suffering
Deeply desire to completely end
The sufferings of all other beings.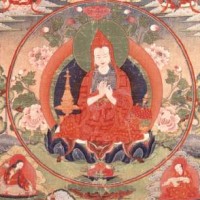 Atisha
quoted in the book
Jewels of Enlightenment: Wisdom Teachings from the Great Tibetan Masters
Read a
random quote
or see
all quotes
by Atisha.