How often we get jealous when someone receives a better or a higher teaching than we do? Their getting enlightenment means your wish is at last coming true. With their receiving higher teachings, or someone becoming better practitioners, this means at last your aspiration is being realized! But instead, we feel jealous or we feel envious, but still, we have this feeling of "I am being left behind". Who cares? If you are a genuine bodhisattva you shouldn't care about these things.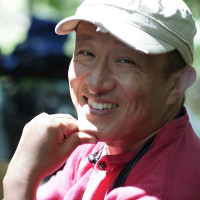 Dzongsar Khyentse Rinpoche
quoted in the book
Entrance To The Great Perfection: A Guide To The Dzogchen Preliminary Practices
Read a
random quote
or see
all quotes
by Dzongsar Khyentse Rinpoche.