Our emotions propel us through extremes, from elation to depression, from good experiences to bad, from happiness to sadness: a constant swinging back and forth. Emotionality is the by-product of hope and fear, attachment and aversion. We have hope because we are attached to something we want. We have fear because we are averse to something we don't want. As we follow our emotions, reacting to our experiences, we create karma: a perpetual motion that inevitably determines our future. We need to stop the extreme swings of the emotional pendulum so that we can find a place of centeredness.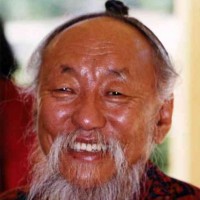 Chagdud Tulku Rinpoche
from the book
Gates to Buddhist Practice: Essential Teachings of a Tibetan Master
Read a
random quote
or see
all quotes
by Chagdud Tulku Rinpoche.