Compassion is the effortless radiance of emptiness, free of concepts and beyond description. That is how a buddha's activity for beings can be limitless. If you understand this, you will know that even when a cool breeze blows upon a sick person burning with fever, that itself is the blessings and compassion of the buddhas.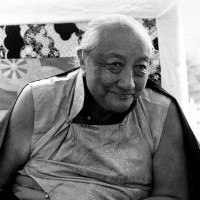 Dilgo Khyentse Rinpoche
from the book
The Hundred Verses of Advice: Tibetan Buddhist Teachings on What Matters Most
translated by
Padmakara Translation Group
source:
http://www.rinpoche.com/quotes/diilgo.htm
Read a
random quote
or see
all quotes
by Dilgo Khyentse Rinpoche.