In essence, the mind is what is aware of everything — it is a clarity that perceives all external objects and events. But try to find it, and it turns out to be as impossible to grasp and as elusive as a rainbow — the more you run after it, the farther away it appears to recede; the more you look at it, the less you can find. This is the empty aspect of the mind. Clarity and emptiness are inseparably united in the true nature of mind, which is beyond all concepts of existence and nonexistence.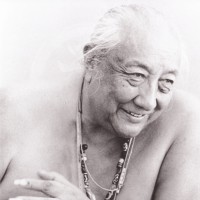 Dilgo Khyentse Rinpoche
from the book
On the Path to Enlightenment: Heart Advice from the Great Tibetan Masters
Read a
random quote
or see
all quotes
by Dilgo Khyentse Rinpoche.