Examine anger itself and you will find that it is nothing but a thought. If that angry thought disappears, it will not lead to an action done in anger, with its negative karmic results. Trample on anger with realization, and it dissolves like a cloud in the sky; and as it dissolves, the notion of "enemy" will vanish with it.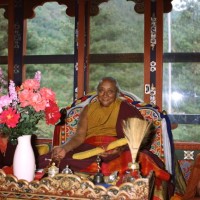 Dilgo Khyentse Rinpoche
from the book
On the Path to Enlightenment: Heart Advice from the Great Tibetan Masters
Read a
random quote
or see
all quotes
by Dilgo Khyentse Rinpoche.