Subconsciously we are lured by the expectation that we will reach a stage where we don't have to fix anything ever again. One day we will reach "happily ever after." We are convinced of the notion of "resolution." It's as if everything that we've experienced up until now, our whole lives to this moment, was a dress rehearsal. We believe our grand performance is yet to come, so we do not live for today.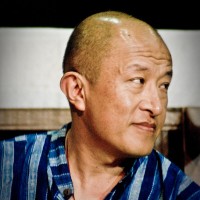 Dzongsar Khyentse Rinpoche
from the book
What Makes You Not a Buddhist
Read a
random quote
or see
all quotes
by Dzongsar Khyentse Rinpoche.