The masters of the past suggest we should constantly remind ourselves about: the imminence of death; the futility of our worldly activities; and the worst news of all, that there is no end to samsara's sufferings. Just look around you and you will see that the world never ceases to churn out more and more of the same thing, and that the result is unremitting pain and unbearable suffering.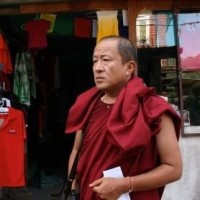 Dzongsar Khyentse Rinpoche
from the book
Not for Happiness: A Guide to the So-Called Preliminary Practices
Read a
random quote
or see
all quotes
by Dzongsar Khyentse Rinpoche.