An unsuitable friend is one who is fond of distractions, totally immersed in ordinary worldly activities, and who does not care in the least about achieving liberation — a friend who has no interest or faith in the Three Jewels. The more time you spend with such a person, the more the three poisons will permeate your mind. Even if you do not initially agree with their ideas and actions, if you spend a lot of time with unsuitable friends, you will eventually be influenced by their bad habits. Your resolve to act positively will decline, and you will waste your life. Such people will prevent you from spending any time studying, reflecting, and meditating — which are the roots of liberation. And they will make you lose whatever qualities you may have developed, especially compassion and love — which are the very essence of the teachings of the Great Vehicle. An unsuitable friend is like a bad captain who steers his ship onto the rocks. Such people are your worst enemy. You owe it to yourself to stay away from them. In contrast, being with people who embody or aspire to gentleness, compassion, and love will encourage you to develop those qualities so essential to the path. Inspired by their example, you will become filled with love for all beings, and come to see the inherent negativity of attachment and hatred. Authentic spiritual friends are those who have received teachings from the same teacher as yourself and, detached form worldly concerns, are devoting themselves to practice in secluded places. In the company of such friends, you will naturally be influenced by their good qualities, just as birds flying around a golden mountain are bathed in its golden radiance.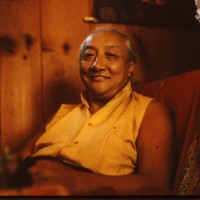 Dilgo Khyentse Rinpoche
from the book
The Heart of Compassion: The Thirty-seven Verses on the Practice of a Bodhisattva
Read a
random quote
or see
all quotes
by Dilgo Khyentse Rinpoche.