Once you have understood the union of emptiness and the dependent arising of phenomena, you will see clearly how deluded and deceiving the ways of the world really are, and, like an old man forced to play children's games, you will find them very tiresome. When you have realized the utter foolishness of spending your life attached to friends and scheming to subdue your enemies and competitors, you will find it tedious. Once you have been struck by the pointlessness of letting yourself be forever influenced and conditioned by your habitual tendencies, you will become sick of it. … That will inspire you to strive towards liberation — and by striving for it, you will attain it.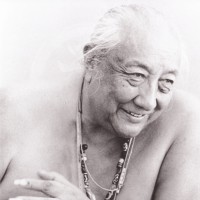 Dilgo Khyentse Rinpoche
from the book
The Heart of Compassion: The Thirty-seven Verses on the Practice of a Bodhisattva
source:
http://www.matthieuricard.org/en/thoughts/39
Read a
random quote
or see
all quotes
by Dilgo Khyentse Rinpoche.