For a bodhisattva who has realized emptiness, the number of beings to be liberated and the time it might take to liberate them arouse feelings neither of discouragement nor of pride. Dawning freely in your enlightened mind is an all-inclusive compassion, devoid of all concepts of subject and object. Having realized the sameness of self and others, you remain as unchanging as primordial space.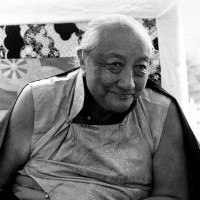 Dilgo Khyentse Rinpoche
from the book
The Heart of Compassion: The Thirty-seven Verses on the Practice of a Bodhisattva
Read a
random quote
or see
all quotes
by Dilgo Khyentse Rinpoche.