The Great Way is not difficult
for those who have no preferences.
When love and hate are both absent
everything becomes clear and undisguised.
Make the smallest distinction, however,
and heaven and earth are set infinitely apart.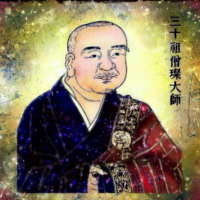 Sengcan
from the book
Hsin-Hsin Ming: Verses on the Faith-Mind
translated by
Richard B. Clarke
source:
http://terebess.hu/english/hsin.html#3
Read a
random quote
or see
all quotes
by Sengcan.
Further quotes from the book Hsin-Hsin Ming: