To understand the mystery of this One-essence
is to be released from all entanglements.
When all things are seen equally
the timeless Self-essence is reached.
No comparisons or analogies are possible
in this causeless, relationless state.
Consider motion in stillness
and stillness in motion;
both movement and stillness disappear.
When such dualities cease to exist
Oneness itself cannot exist.
To this ultimate finality
no law or description applies.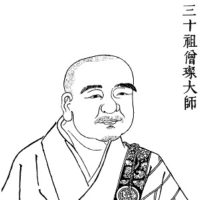 Sengcan
from the book
Hsin-Hsin Ming: Verses on the Faith-Mind
translated by
Richard B. Clarke
source:
http://terebess.hu/english/hsin.html#3
Read a
random quote
or see
all quotes
by Sengcan.
Further quotes from the book Hsin-Hsin Ming: