Our grasping at what is me and mine puts up walls that can make our world close in on us. We end up peering through narrow windows and seeing what goes on around us through a myopic lens. No wonder there is such a sense of alienation and loneliness in the world. Opening up to the view of interconnectedness helps us to break down the barriers erected by our own egocentrism and to emerge from the narrow and dark cell in which we tend to shut ourselves.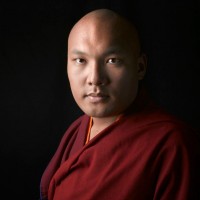 17th Karmapa
from the book
Interconnected: Embracing Life in Our Global Society
Read a
random quote
or see
all quotes
by the 17th Karmapa.
Further quotes from the book Interconnected: