At its heart, Buddhism is very practical. It's about doing things that foster serenity, happiness, and confidence, and avoid things that provoke anxiety, hopelessness, and fear. The essence of Buddhist practice is not so much an effort at changing your thoughts or your behavior so that you can become a better person, but in realizing that no matter what you might think about the circumstances that define your life, you're already good, whole, and complete. It's about recognizing the inherent potential of your mind. In other words, Buddhism is not so much concerned with getting well as with recognizing that you are, right here, right now, as whole, as good, as essentially well as you could ever hope to be.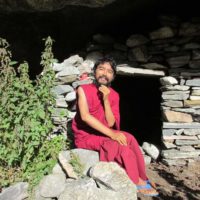 Mingyur Rinpoche
from the book
The Joy of Living: Unlocking the Secret and Science of Happiness
Read a
random quote
or see
all quotes
by Mingyur Rinpoche.