When people talk about bad gurus, they often focus on moral and ethical failings involving sexual abuse and alcohol. Alcohol is harmful in many ways, especially if the alcoholic is a guru. Not only does it harm the guru, but because this person is supposed to set an example and be a model for the community, drunken behavior might end up encouraging other alcoholics. And it goes without question that sexual abuse is destructive. But sexual and substance abuse are usually easy to spot, whereas there are much more insidious and pervasive abuses taking place in the spiritual world. These abuses are more subtle and therefore more dangerous. Three intoxicating habits compete for the Worst Forms of Abuse Award: money, power, and fame.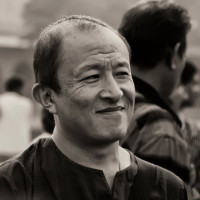 Dzongsar Khyentse Rinpoche
from the book
The Guru Drinks Bourbon?
Read a
random quote
or see
all quotes
by Dzongsar Khyentse Rinpoche.