We have to realize the Dharma is priceless. That does not mean Dharma is free. Practicing Dharma requires sacrifice, and sacrifice comes in many forms. If you are a hippie-dippy person and your guru tells you to get a job at a bank or to become a CEO, that is probably one of the most effective forms of guru yoga you could do. And if you are a fresh Ivy League graduate and your guru tells you it's time to do a nine-year retreat, following that suggestion would be a good act of renunciation.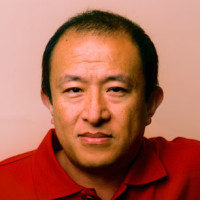 Dzongsar Khyentse Rinpoche
from the book
The Guru Drinks Bourbon?
Read a
random quote
or see
all quotes
by Dzongsar Khyentse Rinpoche.